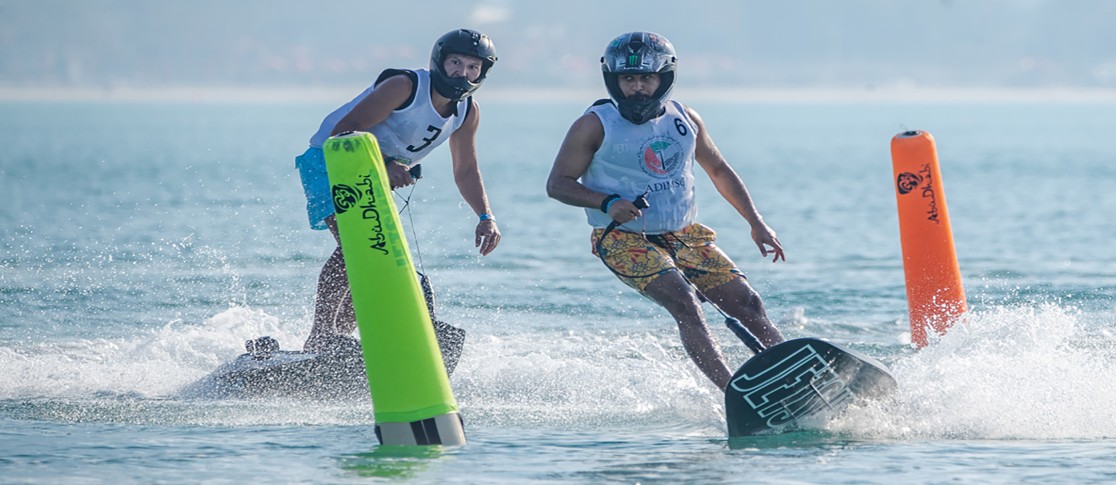 Abu Dhabi has added a new dimension to its annual calendar - the UAE MotoSurf Championship - after a highly impressive debut as the venue for the opening round of the World series.
In the all-action, relatively new sport of motosurfing, riders race on ultra-light weight high tech water machines compact enough to be carried as personal luggage, making it easy for competitors to travel the international circuit.
Hosted by Abu Dhabi International Marine Sports Club, the second round of the 2021 season will take place in Abu Dhabi during November.
Billed as one of the most advanced, safest and cheapest motorsport attractions in the world, the UAE MotoSurf Championship series adds to ADIMSC's impressive credentials as a leading international water sport venue.