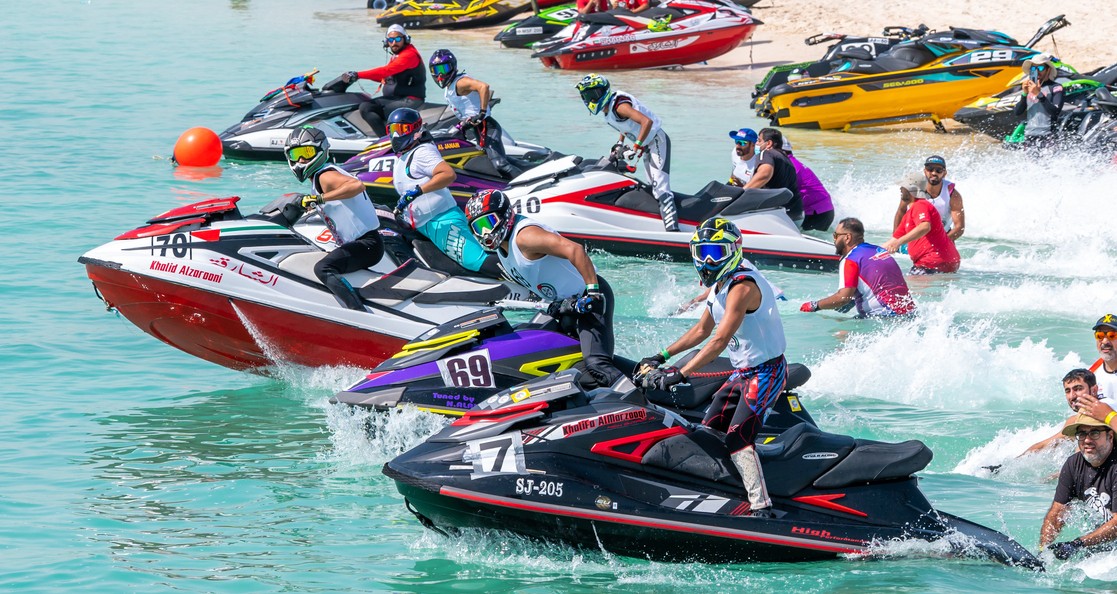 UIM AQUABIKE WORLD CHAMPIONSHIP
The UIM-ABP Aquabike World Championship is the most acclaimed and prestigious international series promoting personal watercraft in a competitive racing environment, and one of the fastest, most spectacular, demanding and entertaining sports on water.

2019 sees the Championships embark on its 25th season since being sanctioned in 1995 by the Monaco-based Union International Motonautique (U.I.M.) the World Governing Body for Power boating.

In 2011 Aquabike Promotion (ABP) was appointed by the U.I.M. as worldwide promoter. During its tenure it has raised the profile, expanded the geographic boundaries and consistently increased competitor numbers, with over 89 riders from 26 countries pulling on the coveted Aquabike race vest in 2017.

The championships cover a diversity of competition across three categories, Runabout GP1, Ski GP1 for men and women and Freestyle; Circuit, Parallel Slalom, Endurance, Offshore and Jet Raid combine speed, skill and sheer raw power producing adrenalin-fuelled non-stop action and edge-of-the-seat racing, with the Freestyle category providing improbable feats of artistry and insane aerial acrobatics.
---
AQUABIKE TEAM ABU DHABI
Abu Dhabi Marine Sports Club is the driving force behind ABTeam Abu Dhabi, one of the most powerful forces in world championship Aquabike racing.

Team Abu Dhabi is a one of the leading challengers in the UIM Aquabike World Championship, the most spectacular series in international Aquabike racing in the Aquabike Class Pro – Freestyle,

Rashed Al Mulla; the five time World Champion in years 2018 till 2022 proved to be one of the best Aquabike drivers in the Freestyle show.