Under the patronage of Hamdan bin Zayed, Start the Sheikh Zayed Festival for Dhows, 60 feet.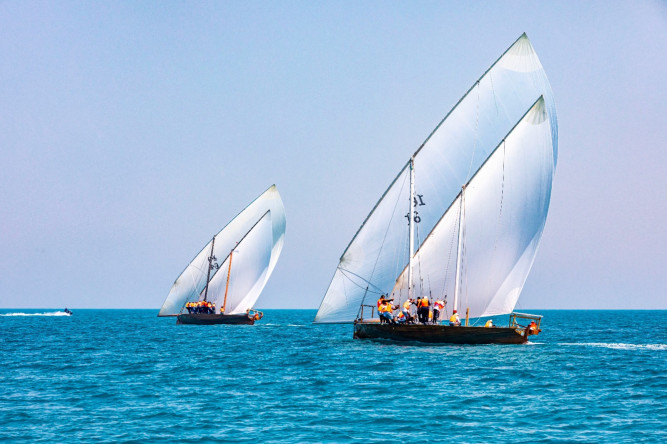 ABU DHABI, 2nd February, 2019 (WAM) -- Under the patronage of His Highness Sheikh Hamdan bin Zayed Al Nahyan, representative of the ruler in the Al Dhafra region, the Abu Dhabi Marine Sports Club has approved the date for the 60-foot Sheikh Zayed Festival for Sailing Bearings, to fall next Sunday, February 5th, after it was postponed since last January. due to weather fluctuations.
The race, which will extend for a distance of 25 nautical miles, is set to witness a strong challenge and great excitement, and it is expected that the number of participating bearings will reach more than 100 bearings.
The organization of the race comes within the participation of the Abu Dhabi Marine Sports Club in the various activities and events of the Zayed Festival, which presents the Emirati heritage in its best form, and is known for its valuable vocabulary, including the sailing bearings races that bear the name of the festival, as the club attaches great importance to efforts to preserve the marine heritage. Through the various races that it organizes every season.
The Sheikh Zayed Festival for the 60-foot sailing bearings comes to be one of the important competitions for heritage sports within the many and varied races that the club successfully organizes throughout the marine racing season in Abu Dhabi, and it is the largest category among the races.