Winners of UAE Remote Control Boat Championship first round announced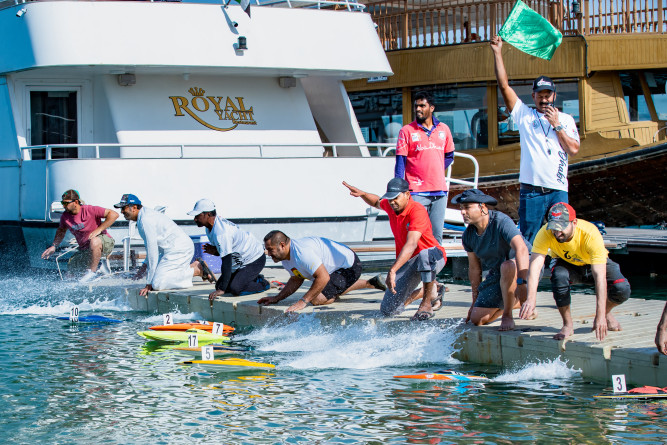 Abu Dhabi 5 Feb 2023: The first round of the UAE Remote Control Boat Championship, which was held on Abu Dhabi breakwater, recorded a large number of participants.
The championship, organised by Abu Dhabi Marine Sports Club, drew as many as 36 contestants in three categories — 2-Cell, 3-Cell and 4-Cell for juniors, novices and professionals respectively.
In 2-Cell category, Abdullah Ahmed Mahdi won the first place, while Khalifa Ahmed Mahdi came second, and Rashid Ahmed Mahdi got third place.
In 3-Cell category, Thani Juma Al-Tayer, Ali Hussain Ibrahim and Aqil Muhammad Mahdi came first, second and third respectively. In the 4-Cell category, Muhammad Tharwat Hafez managed to get the first place, and the second place went to Juma Suhail Al Tayer, and Islam Misbah Al Baz came third.
The competition was divided into different qualifying stages. The first round witnessed an unprecedented turnout. The technical level of the participants also increased due to their high performance and awareness during the various qualifying stages.
Ahmed Ibrahim Al-Taher, general supervisor of the race, thanked all the contestants of the first round of the championship, especially for their awareness and great commitment to the laws throughout the competition. He said: "What we have seen today in this round was significantly different from all the rounds of previous seasons.
The contestants reached a high level of professionalism in all categories".
Ahmed Al-Taher stressed that the renewal in this tournament is continuous, and the development is present in the upcoming competitions, especially since the number of participants is constantly and noticeably increasing.